Yesterday
I posted prior to my race experience
in the Davenport Duathlon about my goals and expectations for the race.
A day later and after finishing the race I have had to time to reflect a little and examine how my training is going and also how I am progressing towards my goals of running faster and preparing for the marathon.
Once again here is the race breakdown with my goals and what actually happened.
Davenport Duathlon - Course
Run #1
- 2 miles - My goal is to run this in 15 minutes or less
Result
: If this run was 2 miles then running at my goal of 15 minutes would put me at a 7:30 pace. I took off at the start and it took a little bit for my legs and breathing to settle into the running mode. I felt like I was flying on the course as I tried to stay in the top 10. For some reason I thought I was in the top 10 of runners, but I think I was 11th. I ran a 6:56 pace for the first run putting me at 17:48(my Garmin stated 17:39). If you look at the
official results
it looks like everyone was running slow. It shows Jeff Paul running over a 6 minute mile pace, but the distance of the run was off. It was labeled as a 2 mile run, but actually it was a 2.6 mile run. The guys up top were moving at a good clip.
This goal was met with a a great time. I am happy with my run. This is probably the leg of the race that I am least happy with. I felt like I was running faster and probably could have kicked it into a higher gear on this run. A proper warm up would have helped.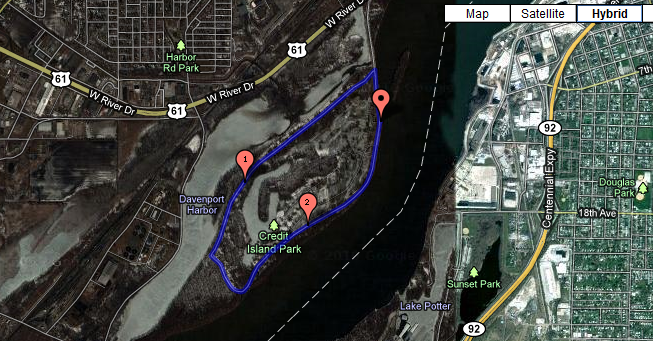 Bike
- 14.5 miles - Ideally I would like to ride at 14 mph on my bike and wrap this portion of the race in under 1 hour 5 minutes. This would include transition time.
Result
: This proved interesting. My transition time was about a minute getting onto my bike. I stopped to take in a GU gel pack and also trying to figure out what to do. I have never transitioned nor practiced so I had to pretty much follow what others were doing. I was the only one without bike shoes and all the bike accessories. I just grabbed my bike, attempted to run with it out of transition, hopped on and started to ride. Being the only mountain/trail bike and being way too big for my bike I sure got some interesting looks while riding. I got into a good stride on the bike and just tried to maintain. I had no idea where the course would lead. Right away moving uphill(easy incline) I started to get passed by the people with real road bikes. I was peddling like crazy and just getting passed by these graceful bikers. I do have aerobars so I was sitting upright for almost the entire ride and several times I tried to pedal as hard as I could without causing complete exhaustion and the bike just would not go above 18 mph. I settled into around 16 mph speed and just tried to maintain. This is two mph faster than my goal. I was passed my 7 or 8 people on the bike if my memory serves me correctly. If you look at the results page you will see that my bike time was by far way slower than the rest in the upper half of the race. I was also the only one without sunglasses and I realized quickly why everyone was wearing them. My eyes were being drilled by gnats and bugs. I also was not expecting this very large hill about 6 miles into the ride. I had my bike on the lowest gear pedaling like crazy and I looked at my speedometer and it read 2.1 mph. That hill killed me! It was so hard. Maybe one of the hardest things I have done knowing I had to turn around and ride back. The bike distance was also off as it was not 14 miles, but 12.2 miles. I finished this leg in 46 minutes which put me at the a ranking of the 21st fastest bike time which is where I knew I would struggle based on my bike. The bike portion is one where your equipment is so important. I loved this part of the race and am looking into maybe getting a bike down the road to see how it helps. Towards the end of the bike race I once again had no idea how things work so I was told to stop going so fast on my bike and then about 10 feet later told to dismount and I was not expecting to dismount that particular location. I had to slam on my brakes and my back wheel skidded out to stop. I jumped off my bike and HOLY COW my legs were jelly. What a weird feeling. I could not feel my legs and they felt so heavy. I did end up having the 7th fastest transition time as I just had to rack up my bike, drink some water and go.
I reached my goal on this portion of the race also. Even if we had to go 14 miles I would have been way ahead of my 1 hour goal. I was very happy to have survived this part of the race despite being passed by so many.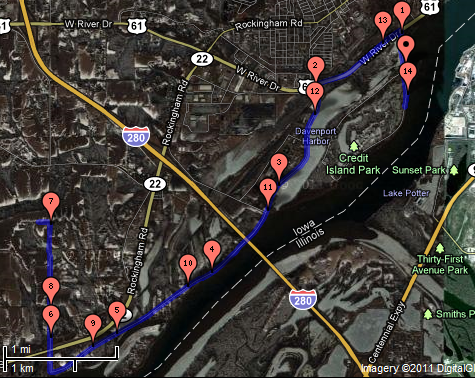 Run #2
Result:
When I took off running it felt like I was moving in quicksand. Actually it was more of trying to run in a pool. I felt like I was going so slow. I remember thinking how I pushed too hard on the bike and how am I going to finish the race. However, after about 1 minute or so of running my legs broke free of that feeling and was able to establish a great stride. My cardio felt good and my legs felt pretty decent being that I have never done this before nor ever trained for a run/bike/run. I did not realize at the time that I was running at a 6:45 mile pace. I was very happy with this result. I had the 5th fastest time on the run. The run was 3.2 miles( I am using my Garmin mile splits as the race splits are all off). I was very happy with this time. This is probably where I feel the best about the race. This shows my training is working as I was able to push my body after the run and bike portion and really run strong. This gives me great confidence in my 4 mile race coming up in two weeks and also for the Bix 7 race.
f
My goal was to complete all three legs in an overall time at 1 hour 44 minutes. Adding in the transitions I would guess that would mean 1 hour 50 minutes for the race. I ended up with a time of 1 hour 27 minutes for the 18 mile course which is far faster than my goal. I will be honest and tell you that I shocked myself at my results.
This was a great race. I really enjoyed the run and biking combo and will be looking for others to compete in.
Bike 11: The only mountain/trail bike


Here I am thinking, "Holy crap, what am I doing?
Here are some things I learned.
1. How to put a bike on the bike rack. I had no clue and when I arrived I was the only one not assembling or testing out a bike. I had to wait for someone to rack their bike so I could see how to do it. I felt like an idiot. I sent a text to Amanda telling her that I did not belong in this race. Here is how I felt when I arrived and felt out of my league.(see picture above)
2. Get a proper warm up in before the race. Now that I am striving for some faster times I need to be warmed up prior to the race. I need to find out what others do to get ready. I need to be ready from the start. I have a few weeks to research this before the Moonlight Chase race.
3. Jeff Paul is not only an amazing athlete, but an amazing person. He works with Amanda at the junior high where they teach. He not only is inspiration for those around him, but he is so down to earth. Some people in all their gear and equipment stride around like they are so cool and amazing, but not Jeff. As I was running to the finish line he was there cheering for me, giving me a high five, and doing those small things that make him a great person. There is a reason he is not only an amazing triathlete/athlete, but a great person. He is one who more people should look to follow and see how he leads by example. I hope his good luck finds him on his upcoming races.
4. Once again I have proved to myself that the body is so much stronger than the mind. I am still learning so much about pushing myself to the limits. As I continue to train and eat properly my body is constantly adapting to the challenges. I love it.
This was a great experience. I hope this comes around again as I know the field was small this year(about 50). However, it was only the first year and I think word will spread.
I GOT IT DONE yesterday and feel good about it. Today, I am back at it getting ready for week four in my training. Things are scaled back a bit this week, but still a good week to prep the body.